Eye-Brawl is two people.A Flying Eye Ball,and a Headless Giant.They are also a Giant in Skylanders Giants.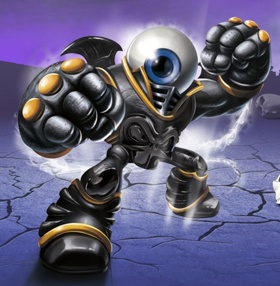 BACKROUND Eye brawl wasn't always one, it started when the headless giant and the flying eye had a staring contest, but the headless giant and the flying eye couldn't blink, then it became an allout brawl, until they realised that if they combined, they would be unstoppable. Until then, they became eye brawl.
Ad blocker interference detected!
Wikia is a free-to-use site that makes money from advertising. We have a modified experience for viewers using ad blockers

Wikia is not accessible if you've made further modifications. Remove the custom ad blocker rule(s) and the page will load as expected.