Giants are the original skylanders that made their debut in skylanders giants.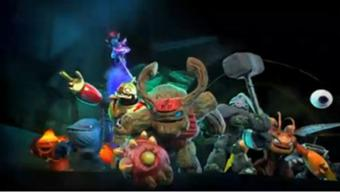 The giants are twice the size of normal skylanders, therefore they can perform more attacks like, throwing boulders, pulling islands closer and much more.
The giants in skylanders giants are:
Tree Rex
NINJINI
Hothead
Crusher
Thump back
Bouncer
Swarm
And eye brawl.
Ad blocker interference detected!
Wikia is a free-to-use site that makes money from advertising. We have a modified experience for viewers using ad blockers

Wikia is not accessible if you've made further modifications. Remove the custom ad blocker rule(s) and the page will load as expected.