Sunburn is a Pheonix Dragon Hybrid in the Skylanders series.
sunburn was born in a volcano.he has the abilities to breath fire in a stream.he also can teleport with the power of immolation,leaving a coloumn of fire. he can fly and burn enemies in front him in a charge.
the fact that sunburn's feathers are hot, he is often used as an oven, as he can cook troll eggs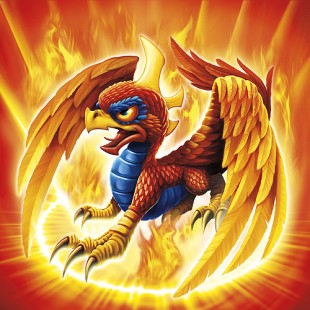 Ad blocker interference detected!
Wikia is a free-to-use site that makes money from advertising. We have a modified experience for viewers using ad blockers

Wikia is not accessible if you've made further modifications. Remove the custom ad blocker rule(s) and the page will load as expected.