Hi, welcome to Skylands Wiki! Thanks for your edit to the Double Trouble page.
Please leave a message on my talk page if I can help with anything! -- Jtbonny7 (Talk) 23:47, October 6, 2012
Tell more people about my wiki.I'll try the same with yours.
Hi Again
Edit
Youre under 13.but youre not the only one.dont tell anyone,but im 11.
BEEP!BEEP!INFO!
Edit
I think we need to start making more pages about the actual skylanders 'kay!
Hey dude.My fave giant is eyebrawl too.my fav regular skylander right now is trig.My portalmaster name is swiftdarkdragon but i dont play it much.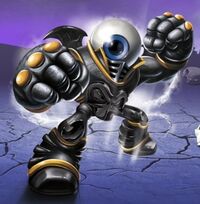 My two faves.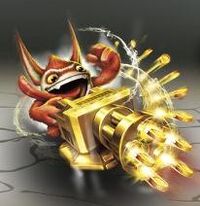 I have one sidekick and it is trigger snappy.
BOOOOOOOO!
Edit
How do I make you an admin on my wiki?
You click on my contributions, click on user rights, click administration, and your done
I just made you an admin.
Its okay!I understand.
Its okay! I appreciate that! (:
Nice job with the background.you need to teach me how to do that.
I was grounded on the weekend and watch something in the morning.Also, I been helping out on this wiki.
I am making another wiki.Ill give you a link later.
Congradulations on your birthday and getting Giants.I have to wait till christmas.Did you check the website a gave you a link to.And get ona chat room so we can discuss buisness.
wHAT IS THE LINK? sorry about caps lock
im just going to right out tell you!I awnt to start a wiki about Legendary pokemon and hoped you'd be interested.Search this, Legendary-Pokemon Wiki.
Jtbonny7 (talk) 20:43, November 2, 2012 (UTC)
Here is the link to the other wiki.hereand here
I cant find it! sorry for all the trouble!
oh, and you play pokemon too?
you arent on the wiki you told me,
the title was already taken, wasnt it
wow you like the avengers too? what ze heck
YES!I love Avengers.I just got done watching it.Im not allowed to play pokemon but they fasinate me.
I've just started my wiki.
Hey.sorry ive been off lately.Here is the link to my wiki.here
Dude, Aura 24 SUCKS!I made an edit on the page about Kaos on Skylanders wiki and she blocked me for infinity on Spyro wiki and skylanders wiki!!!!!!!!!!!!!!!!!!!!!!!
I checked on that... it says you were adding false info and removing page content... were you removing the Templates?
Exactly what did you add? ill check on it right away.Da Man In Da House! (talk) 02:39, January 26, 2013 (UTC)(ps, i am blocked on the pokemon wiki, so, um yeah, i get it. they think im underage, even though i turned thirteen in november)